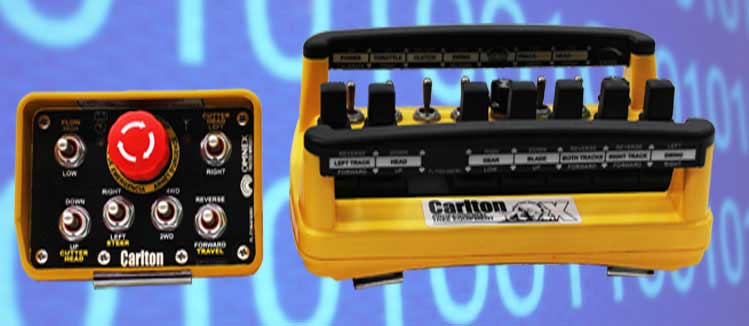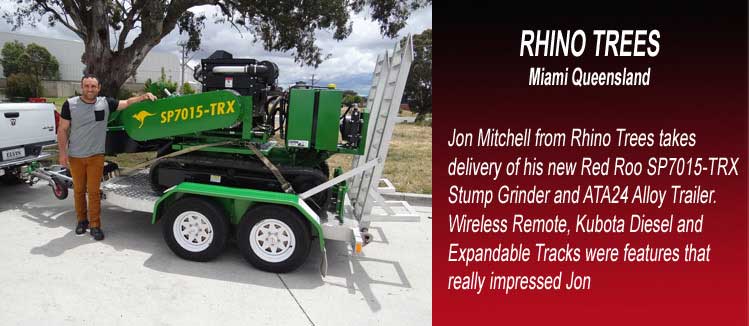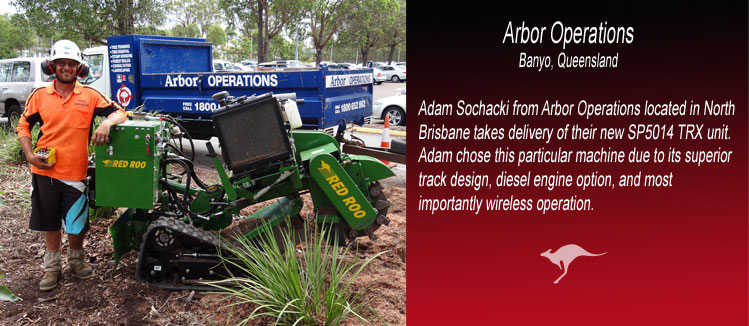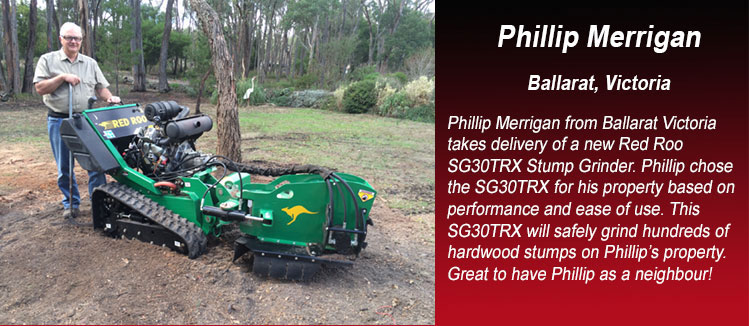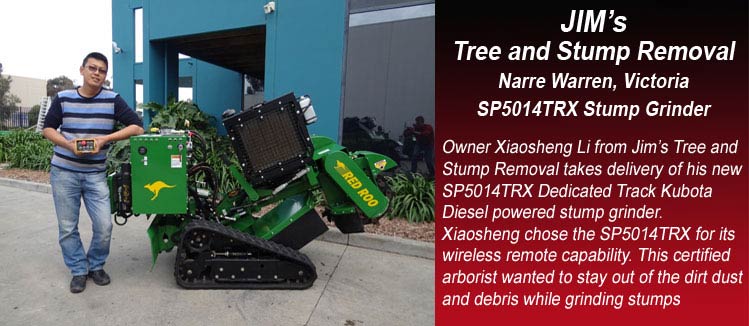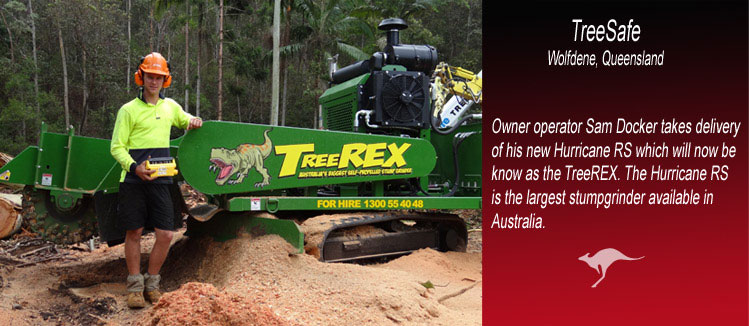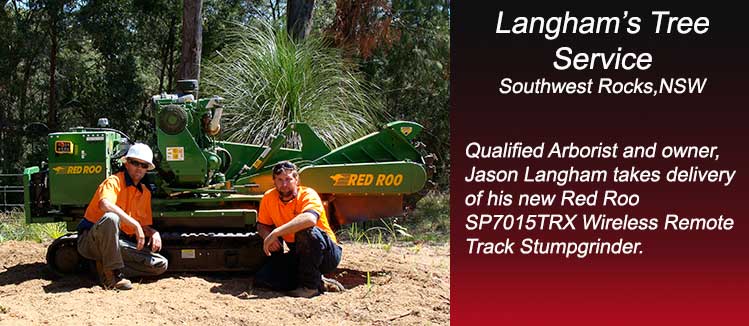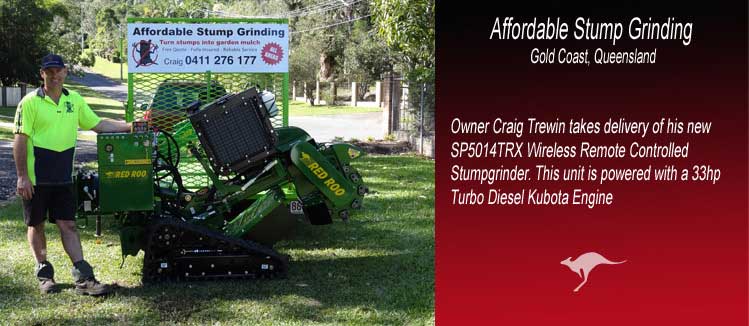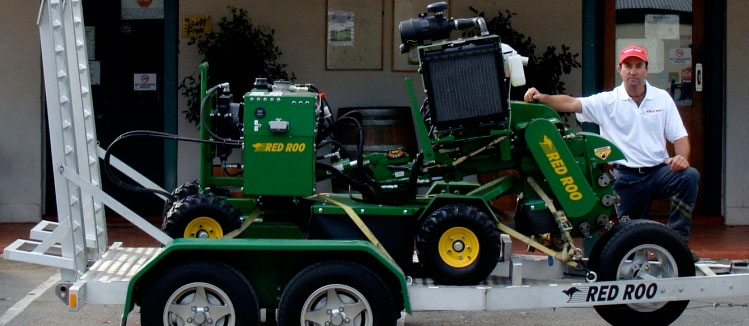 Mike Polloy taking delivery of SP4012 Stump Grinder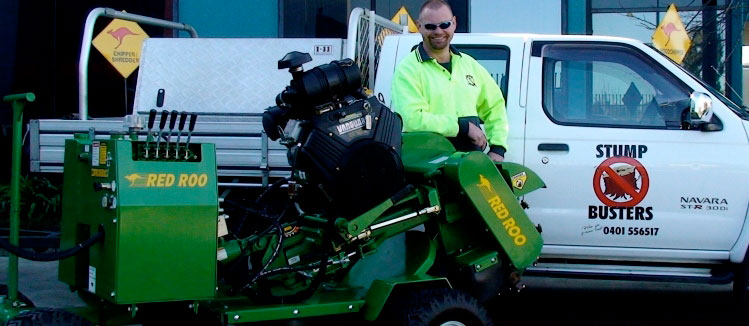 Stump Busters SP4012 Stump Grinder
Trevor Miles, Arborlink Tree Service in Gympie, Queensland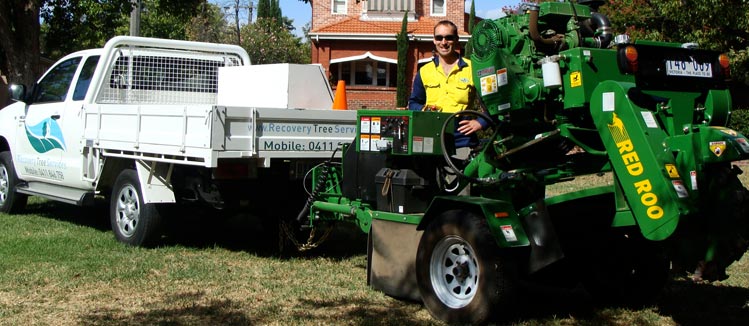 Chris Quinlan from Recovery Tree Services in Melbourne Victoria takes delivery of the 3500D series wireless Remote Controlled to behind Stump Grinder.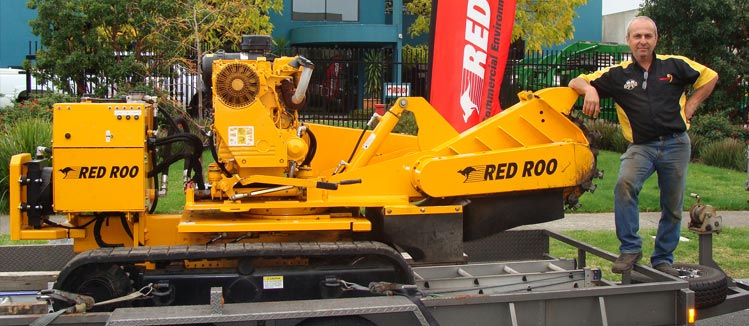 Mick Daniels from ChopATree Tree Services in Narre Warren Victoria with his new 7015 Wireless Remote Track Stump Grinder.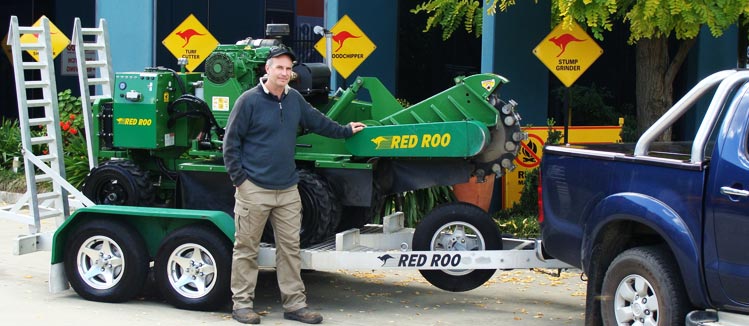 Glen O Grady with River East Contracting in St Andrews Victoria takes delivery of the SP7015 wireless remote controlled stump grinder on the ATA24 trailer.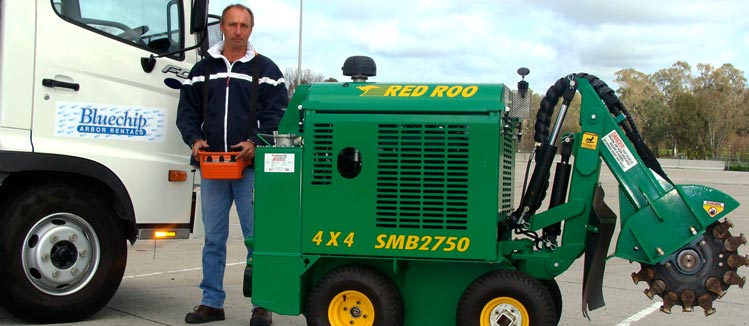 David Schultz from Blue Chip Arbor Rentals in Morisett New South Wales taking delivery of the SMB2750 wireless controlled Stump Grinder.